7 minutes
Nonprofit media will face an incredible challenge to narrow their focus in 2020. The emphasis for so long as been on reaching the most people and measuring impact by the scale of those consuming our content. As media consumers shift behind 1-1 platforms like Messenger, Snapchat, WhatsApp and other chat apps, we must start to rethink how we measure impact – and place a higher emphasis on the individual.
Before we proceed to the juicy part, I would recommend you to know Three Reasons Why Your Startup Should Want To Go Viral.
LET ME AUTOMATE YOUR DIGITAL MARKETING
I'll turn your ideas into great results.
What makes me different? 
Monthly Maintenance and Moderation
General Social Media Strategy and Social Integrated Marketing Consulting
Formal Analysis of Current Marketing Deployment, Social Strategy Development and Integration
Research and Analysis
Sentiment Analysis: Response Rate
Analysis of Queries (Resolved/Unresolved)
Competitive Intelligence : Growth rate, daily engagement rate, country reach: distribution of fans, people talking about, admin posts by day, most engaing post types.
Brand Share Of Voice = brand mentions / (brand mentions + competition mentions)
Keyword Search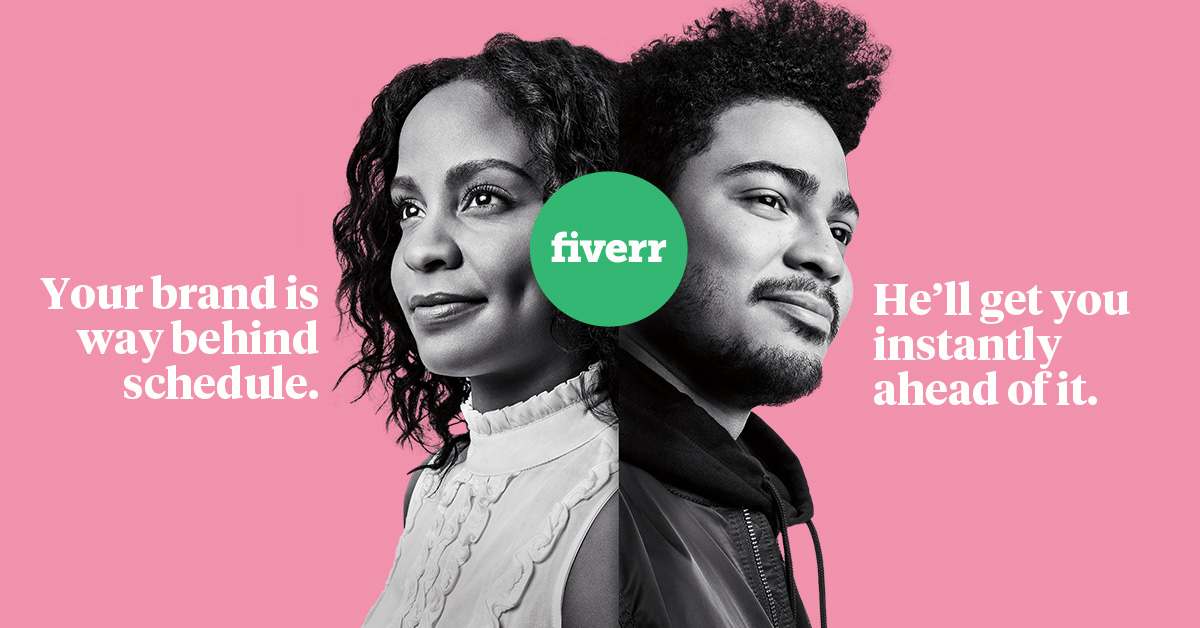 Social Media Maintenance
Pakistani Social Media Marketing is manipulation and people buy on EMOTION! There is even evidence that allowing the mind a spell of boredom—in effect, resting the brain—leads to more creativity in subsequent tasks, an effect psychologists call the "incubation advantage." At least this was true for Pakistani Social Media in 2016. Overall, we're now spending almost 2 hours a day on social media or about 15% of our time awake. For the year 2020, targeting will become more precise as data sets and machine learning continue to develop and make use of remarketing strategies, which will make digital advertising more cost-effective and influence more brands to go digital-only in their advertising.
I also highly recommend, done for you profit funnels for the ultimate passive income with one time investment of $17 or less (Rs. 2500) only.
Fake News Sells in Pakistani Social Media:
The issue of "fake news" came to the fore towards the end of 2016 with Facebook in particular feeling the force of public backlash. And what does that mean to marketers? Those executives and business owners who are willing to do what it takes, no matter if it's ethical or not, will undoubtedly apply similar tactics to their marketing plans. The list of potential motives is endless: anti-corporate activism, unsavory union tactics, competitive harassment, dissatisfied shareholders, unethical stock traders, even ethics-challenged, bottom-feeding PR practitioners. Every part of the world will see this affect their marketing plans. Be diligent in making sure, at this time next year, we have beaten this "trend."
It's up to marketers to do three things— here is how amplification of false information will become more difficult. :
Verify the validity of every piece of news before we share it anywhere;
Build an internal discussion around what to do if a competitor spreads fake news about our organizations or executives; and
Refuse to do work with anyone who wants us to do this. This isn't a trend just for the Pakistan.
My Competencies cover Graphic Designing [Siva Art School], Proposal Writing [NPO workshop], Critical Thinking [Duke, MOOC], Technical Writing [Course Work], Social Network Analysis [Stanford, MOOC] based Market Research [Enviro-Haier], Rap Band [Yo Yo Punjabi], and Video Editing.
Hence I cover, 
Customer Base
Active Daily Moderation; Interaction with Customers and Client Follow Up on Social Channels.
Application Development
Social Analysis and Reporting
Art & Design
Other than digital marketing I deal with brand image, help brands in going to other mediums which can grow their business.
Pakistani Social Media using Visual Content:
Marketing is not only the process that involves the sale of goods or services to consumers, but any time you sell your idea to another or make yourself to be understood by another, then you have engaged in the art of marketing. In 2016, selling emotions through content was already a commodity. That is, the written type of content is a commodity. Brands should focus less on quantity of written content (blogs, et. al.) and instead have a "less is more" approach by focusing on quality. However, visual content is not a commodity, and this is where brands should be investing more of their budgets, whether in user-generated campaigns to source photographic content, creating more and more videos, or doing more and more live streams, this visual content area will help you truly cut through the noise and be heard.
Content will also become more immersive, as video grows in popularity and the barrier to production for 360 video decreases. Bring social into the content creation discussion and think about how content can be utilized across different channels, as opposed to creating content and then adapting it to fit social. Additionally, big brands will begin to produce consistent and high-quality live video, akin to TV broadcasts.
Paid Pakistani Social Media:
The days of organic social media success are over. It's not a question of paying for playing but of how much you pay to play. In order to do so, you need to create your own revenue attribution model algorithm, measure, and optimize. Failing to create rational attribution models keeps many brands from under investing in social and missing out on opportunities to leverage the communities and data (custom audiences, et. al.) they already own. Any organization which doesn't believe in innovation and its implementation at all levels will always be facing such problems. Cost-of-acquisition and retention/lifetime value will become stronger indicators of social media marketing success, as they tie together to two of the most important business objectives. We believe that the only way to get disruptive innovation is to create a culture of risk tolerance, where it's okay to try crazy things. 
Facebook Adverts
Facebook and other advertisement need traction analysis. Sometimes to check click-through-rate (cause/action) and often to calculate ROI (effect/reaction). But most importantly to discover direction. With the right funnel marketing strategies, I will help you remarket your products.
My process includes, but is not limited to:
Determination of Audience:
Demographics and localization.
If they like, share, or comment on your post, they become part of a post engagement custom audience which you can remarket to. If they watch your video for more than 3 seconds, they are now in your video view custom audience.
Optional: Pixel installation, Personalization through domain. Also discuss to embed wooCommerce integration, Mailchimp list building, Facebook Page Tab generation and lead generation projects.
Lead Generation Using Forms
If they click "learn more" in your Facebook lead ad, they can give you their contact information in an auto-filled form.
Client's Responsibility:
Lead Form field entities and accent colors
My Responsibility:
Be ready for cost per acquisition as low as $ 0.06 per genuine lead.
Lead Generation Using Open Graph 2.0 API Scrapes
Secret… don't tell anybody
Client's Responsibility:
Keyword (like profession of target audience) and demographics (place)
My Responsibility:
Hookup with 500 Leads Scrapped Via Facebook Open Graph API to get Name (individual/company), Telephone, Email, Address, Website, Facebook (Social Link).
Disclaimer: Some entities does not fulfill according to your expectations so multiple renders ($ 0.50/- per tweak) can be simulated until you are satisfied.
Facebook Remarketing 
If they check into your retail store, they can be a check-in audience. If they leave products in cart, they can be treated as abandoned cart audience.
Client's Responsibility:
Drive to invest twice the money on you spend on your boosted posts each month.
My Responsibility:
Pixel Conversion Strategy and Goal establishment for Calculating ROI to propose additional Facebook Advert campaigns. 5 days delivery.
Actually remarketing on Facebook can expose you to a whole new level of remarketing through which you can run a better customer acquisition campaign.
Lead Generation Using Sponsored Messages/ Email to Groups
Client's Responsibility:
Group access and campaign budget either for sponsored inbox messages to custom audience or direct conversation with your client.
My Responsibility:
I scrape messenger profile links and will create custom audience
If by any chance you have access to similar groups, I can get you direct Facebook Message addresses at $ 5 per group.
Sponsored messages are messages that are delivered directly to a person you have an existing conversation with in Messenger.
Business E-mail dying?
Business E-mail marketing strikes numerous as antiquated. More popular venues like online networking and portable marketing get all the consideration. A few individuals will even attempt to let you know that email promoting is dead.
Shockingly, reality doesn't concur. Actually, with a solid substance advertising approach, of various types of email, business email is more effective than any other time in recent memory. At the point when individuals discuss email marketing, heaps of them neglect to specify value-based messages. These are the robotized messages you get in your inbox in the wake of making a specific move on a site. This could be anything from rounding out a structure to buying an item to redesigning you on the advancement of your request. Frequently, these are plain content messages that email advertisers set and overlook
Do Not Mail List
E-mailing Lists are dying. You need to build a marketing list, i.e. a list of email addresses for people that you would like to contact and that might have an affinity to what you are offering.
There are several companies, such as direct marketing services, that collect emails and sell/rent those contacts. If you have a very specific audience and you know where the information, i.e. emails are contained, then you can create your own email list. The benefit is that that list is (i) cheaper to obtain and (ii) you know of its quality and where it came from. I am not sure how targeted others are really though. Titantwister likes to share. We do not sell. Inspite we charge for services done in segmentation of your target audience according to our own database.
Lack of Good E-mail Content and
E-mail Templates
Good email content deepens your relationship with your audience through effective subject line writing (getting your messages opened), your distinctive voice (getting those messages read), and delivering quality, niche specific content your prospect needs and shares with others (inspiring referrals and word-of-mouth). That is what we do at Titantwister.
Follow up from the initial responses: You can definitely market effectively using the power of an email. To succeed in email marketing for your business, you need to build a relationship of trust and goodwill. Remember that despite of spam abuse. Email marketing is one of the most effective lead generation channels, especially in the B2B space. So, utilizing this channel is a great way to drive more leads and grow your business.
Conclusion: Email is one of the pioneer channels for marketing. If done right, you can directly get important information into the inbox of your prospects and get them engaged with your content. We make sure we have had the consent of all email directory before sending, otherwise it's a spam email. Like others do. Do not let an email bomber misrepresent you.
How Branded Domains work?
I help you set Personalized Sponsored or share friendly short URLS. Case Study: https://zorays.co/shorten
Search Engine Marketing
Remarketing your existing campaigns using cookies from your website so that we can target the right audience. If they click on a link to your website, they become part of a website custom audience you can remarket to.
Client's Responsibility:
Influx of minimum viable daily CPM bid for both platforms.
My Responsibility:
Remarketing lists enable you to use both Google & Bing with keyword bidding optimization. 5 days delivery time.
Google Adwords
Client's Responsibility:
Provide us with active Google Advert account credentials.
My Responsibility:
Remarketing list enabling you to use your Google Ads keywords group with your website audie*nce. 2 days delivery time.
Add Ons: Location Setup: $ 10/- Callout Extension Setup: $ 5/-  Dynamic Marketing Setup: $ 60/- for four products (have you ever notice Daraz.pk sending adverts of same products to you… that!)
Bing Ads

Client's Responsibility:
Provide us with active Bing Advert account credentials.
My Responsibility:
Initiating remarketing list that targets your current website traffic for specific keyword group associations. Same day delivery.
Monetization with on YouTube
Fool proof plan of 10x more income than what you get with usual PPC.
Custom Mobile App
Charged at Rs. 000 per page inside the application.
OBS Broadcasting and Live Sessions
The rise of live video is already apparent with products like FB Live, OBS Broadcasting, but we think Pakistani Social Media will see a much broader approach to live video content that is built for live platforms (aside from the simulcasting that we saw so much of that in 2019). We think we will see a deeper integration with one-touch purchasing. We have already seen a shift in social media from a one-to-many to a 1-to-1 communication medium, and we think in 2020 we will see an even greater increase in online communities and how they are creating and engaging with content and communications.
And now comes the juice!!!
I can already help you with very rare opportunities like creation of Snapchat filters, posting of WhatsApp Bulk SMS, sending of Email/WhatsApp using Excel and VBA. I can help you converting PSD into HTML into WordPress or change a MATLAB code into .exe desktop software. i can help you with LinkedIn professional lead generation.